Netflix: Is it too late?
---
By Alex Vo, Contributing Blogger
Blog: VO Industries Blog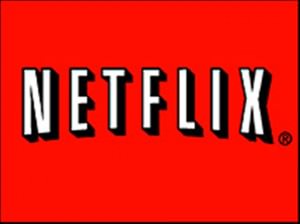 As my investors may know, I purchased shares of Netflix for the Vo Investment Fund at $55.50. Its peak, $109.70, meant it was a double-bagger in a bit over four months. 97.6% to be exact, but close enough.
Some people insist that I should have gotten out at that price. It is a core holding for the fund, and therefore I have no plans on selling it anytime soon.
Does that mean I still see potential in it? Of course. What if you purchase Google at its IPO? I'm sure when it doubled to $200, people sold. From that day on, it never saw the 100s again. Are those buyers kicking themselves now? Perhaps. Don't be one of those people who will end up regretting it.
Netflix is experiencing increased subscriber growth. It was able to attract them during the recession and they are doing even better out of it.
The main reason for investing in small-cap companies is because they have much more room to grow. Its market cap is only at $5 billion (roughly half of that when I purchased it). Netflix is planning to launch their streaming service internationally by the end of this year –> international exposure –> room to grow!
According to Reed Hastings in 2009, (CEO of Netflix and an amazing individual and role model as a CEO might I add), "Looking at next year, given our success to date on streaming with domestic consumers, with global studios and with global CE companies, we are planning our first international effort in the second half of 2010, which would include streaming…"
Skeptics, bring it on!
What's your opinion on Netflix? I want to hear from you in the comments below!
By Alex Vo, Contributing Blogger
Blog: VO Industries Blog
In association with:
The ARB Team
Arbitrage Magazine
Liked this post? Why not buy the ARB team a beer? Just click an ad or donate below (thank you!)