CBC to Air Ads For First Time
---
The CRTC will allow the broadcaster to play commercials
By Azim Ahmed, Staff Writer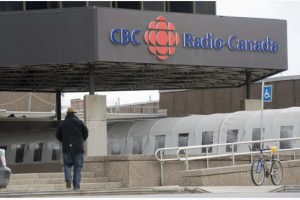 Much to the chagrin of loyal listeners, CBC Radio 2 will play advertisements for the first time, the Canadian Radio-television and Telecommunications Commission (CRTC) announced last week.
The CRTC approved the public broadcaster's request to open its airwaves to commercials during the CBC's licence renewal process. The regulator also granted the French language Espace Musique radio network permission to carry ads.
The CBC had asked for unlimited advertising space for Radio 2 and Espace Musique, but the CRTC ruling will limit commercial broadcasts to two blocks per hour, for a maximum of four minutes total.
"The endorsement of our plan by the CRTC comes at a great time for us," CBC chief executive Hubert T. Lacroix told CBC News.
[pullquote]"Advertising won't change the programming mandate of our services. Both will remain committed to supporting and showcasing the best in Canadian music."[/pullquote]
After a three-year term, the CBC must apply again for approval if it chooses to continue running advertising.
For that to happen, the public broadcaster must demonstrate that the commercials have not distorted the advertising market, listeners have not been "unduly inconvenienced," and that the quality of programming has been maintained, the CRTC said.
Regarding television, the regulator decreed that the CBC must maintain programming that reflects all regions of the country. To that end, it must broadcast at least 15 hours per week of Canadian programming for children under 12.
Azim Ahmed is a public relations professional with over five years of experience as a journalist. Azim has a special interest in writing on the business of sports and on Canada's role in a global economy.
Sources
The Globe and Mail
CBC News
Photo courtesy of thestar.com
Featured image courtesy of P.tumbleweed