Top 5 reasons to join professional student clubs
---
Hoping to get the most out of your college years? Here are five great reasons to get involved with profession student clubs at your university.
By Rustem Safin, Contributing Blogger
from People People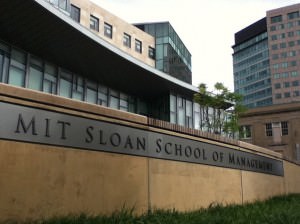 1. Create opportunities to meet new people
University could get overly focused on grades if you don't find ways to enhance your experience with other activities. Student clubs are a perfect place to meet people that you may otherwise not meet on campus.
They may be from different programs or years, or just people towards whom you do not naturally gravitate. Student clubs offer an opportunity to meet people based on your interest and and passion.
2. Develop your soft skills
Yes, you can argue that any university experience will develop these skills, and that you don't really need to join a professional student club to improve them. However, being involved in something about which you are passionate will certainly motivate you to participate and get the most out of your involvement. Its like exercising at the gym instead of at home: you have that extra motivation to reach your goals.
[pullquote]These connections will only increase your network of professionals.[/pullquote]3. Crystallize your interests and career objectives
Delving into your interests allows you to find out more about your desired profession. The more you learn about different specializations, the more you can focus your goals. Then you can figure out where you fit in your profession after graduation.
4.  Network with people in your industry
Professional student clubs are usually connected to outside organizations, either through personal connections, sponsorships, or partnerships. Clubs are a good setting to meet people from these organizations. You'll also make connections with your fellow colleagues. Since they will likely end up in the same field of work as you, these connections will only increase your network of professionals.
5. Improve your grades
There is a definite correlation between being involved in a professional student club and scholarly achievement. People who tend to be involve in these clubs are those who stay busy, and hence are good at prioritizing their tasks. This quality can be easily developed. The key is to find a balance and maintain the focus on pursuing your passion.
By Rustem Safin, Contributing Blogger
from People People
To find out more about the clubs that I was involved, in you can view my LinkedIn profile.
ARB Team
Arbitrage Magazine
Business News with BITE.
Liked this post? Why not buy the ARB team a beer? Just click an ad or donate below (thank you!)
Liked this article? Hated it? Comment below and share your opinions with other ARB readers!