New Trends in the Beauty Market
---
Demand for Non-Invasive Cosmetic Surgery is Expected to Rise in 2012
Written by ARB Staff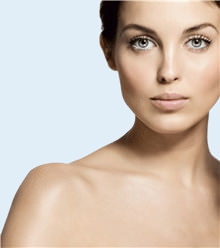 Americans are up to a faster and more convenient way of making themselves beautiful and young, even if it requires surgery. The number of cosmetic surgery procedures performed in 2011 was up some 5 percent from the previous year, to 13.8 million, giving a proof of increase for the beauty market. This year, The International Association for Physicians in Aesthetic Medicine (IAPAM) expects continuous trends in the cosmetic surgery market especially in the area of non-invasive procedures.
 Botox and Dysport led the way for non-invasive cosmetic procedures last year and according to IAPAM,  figures from then are expected to grow as more consumers show interest in aesthetic procedures. Dr. Tess Mauricio and Dr. Gregory Buford see growing development in offering combinations of non-invasive procedures to clients. Mono-therapy procedures are rejected in favour of combining neurotoxins like Botox, Dysport and Xeomin with complementary skin rejuvenation procedures – where results are more effective and appealing to consumers.
While traditional surgical options provide long-lasting, even permanent changes, they also come with drawbacks, including high prices and long recovery periods. A lower body lift, for example, can keep a patient out of work for a month, according to The American Society for Aesthetic Plastic Surgery (ASAPS). Typical examples of cosmetic surgery include breast augmentation, a tummy tuck or a rhinoplasty.
Traditional surgical options and today's non-invasive procedures both provide satisfaction to consumers, although non-invasive treatments are more likeable due to the following:
[pullquote]The number of cosmetic surgery procedures performed in 2011 was up some 5 percent from the previous year, to 13.8 million[/pullquote]• Non-invasive treatments are cheaper and faster. Using a neurotoxin such as Botox to treat crow's feet on the face costs a fraction of what a facelift costs, and the patient can go back to work immediately.
• Deals will make the treatments even cheaper. ASAPS reports that coupons and rebates are likely as more injectable neurotoxins enter the market and surgeons vie for customers.
• A non-invasive treatment allows the patient to postpone a more expensive procedure. Botox might wear off in four to six months, but a woman is more likely to afford repeated treatments than to pay thousands for a facelift.
• Combined therapies are producing better results. For example, physicians are combining Botox with skin rejuvenation techniques to produce more dramatic results. In fact, IAPAM notes that providing combination treatments is the key to a successful cosmetic practice.
• New equipment – including laser and ultrasound – are making it possible to do more body contouring in a non-invasive manner.


• Treatments are becoming ever less invasive. Studies are underway, for example, to see if Botox can be applied topically rather than injected.
• IAPAM sees an expanded use for neurotoxins – Men are choosing to undergo non-invasive cosmetic procedures more often as well, typically for wrinkle treatments or laser hair removal.
See IAPAM's Press release
ARB Team
Arbitrage Magazine
Business News with BITE.
Liked this post? Why not buy the ARB team a beer? Just click an ad or donate below (thank you!)
Liked this article? Hated it? Comment below and share your opinions with other ARB readers!