Why is Samsung Dominating Apple in China?
---
Apple is uncertain for reasons behind the dropping revenue percentage in China
By: Azim Ahmed, Staff Writer
Despite overall market share numbers indicating a tight race, Apple's brand in North America is virtually untouchable. In Asia and specifically China, however, the brand is experiencing its struggles. Given the global importance of that market, could this be a worrying case of foreshadowing for Apple?
This week, Apple Inc. said its revenue in Greater China – including the highly coveted Hong Kong market – slumped 43 per cent to US$4.65 billion from the previous quarter, and 14 per cent lower from the year-ago quarter.
In comparison to its fiercest rival, Samsung, iPhones are outnumbered four-to-one by Samsung smartphones. Moreover, there are three Samsung retail outlets for every Apple store in China.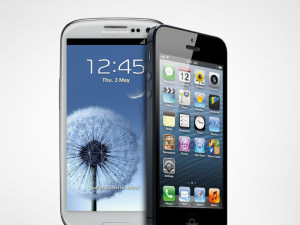 While Apple is considering the introduction of a cheaper global version of the iPhone as a response, it is also losing its high-end market to Samsung. The issue is visible at the leadership levels, where according to a report by Reuters, Samsung and even Sony mobile devices are the -choice-de jour among corporate executives.
Politically, Chinese officials know Samsung products intimately, and even have a committee following its moves. Meanwhile, the state media has become increasingly critical of Apple, calling the US-based company 'arrogant'.
Even though the Chinese market recognizes that Samsung is Korean, the company has shown a willingness to target to a niche market in the world's largest economy. In addition, its messages always have a local voice. It has built a strong retail presence through its partners Gome Electrical Appliances and Suning Commerce Group.
Said a Samsung executive with experience in China: "We definitely think we're setting the pace there. They are having to respond to us."
While it has been in existence since 1938, Samsung did not open its first office in China until 1985. With a booming economy in the mid-1990s however, it made the strategic decision to not just treat the market as a production base. Apple, meanwhile, looks befuddled as industry experts are unsure what its strategy in China really is.
"It's not totally clear why that occurred," Apple Chief Executive Officer (CEO) Tim Cook answered in response to why Apple's China number dipped so low this quarter.
Cook did say that Apple planned to double the number of its retail stores over the next two years – it currently has eight flagship stores in China and three in Hong Kong. It will also invest in distribution.
Whether its growing anti-American nationalism or poor strategic thinking, it is becoming increasingly clear that Apple's decline in the world's largest economy is starting to become a cause for concern to the company not too long ago thought was invincible.
Azim Ahmed is a public relations professional with over five years of experience as a journalist. Azim has a special interest in writing on the business of sports and on Canada's role in a global economy. 
Twitter: @azim_w_ahmed
LinkedIn: ca.linkedin.com/in/azimahmed1
Sources
Photos courtesy of Japan Status and adkorte

Financial Post – How Samsung is taking on Apple in China and winning
Economic Times – Apple, Samsung's new challenge: Taking on Chinese phone makers like Huawei, Lenovo