Resources
---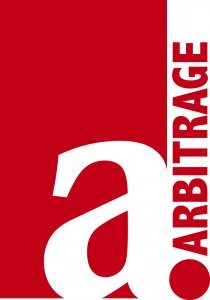 This page is dedicated to our student readership by providing them with worthwhile resources from partner companies and organizations.
If you represent a company or organization that provides services to students and would like to partner with the Arbitrage Magazine to deliver those services to our student readers, then please contact us at: Media@ArbitrageMagazine.com
!
!
———————————————————————————

LocAZu is THE Canadian university and college student portal connecting students to each other, used textbooks, micro-tutorials, and events. LocAZu is free for students, local, and campus-based. To find discounts on textbooks, notes on your toughest courses, or students events near you, check out LocAZu!
!


jobpostings.ca and jobpostings magazine give students more than practical advice on education and job hunting. Driven by professional writers and editors, jobpostings explores the very nature of jobs, examining and discussing work culture while always reporting the most up-to-date trends on a variety of industries. We also examine educational issues, whether it's new grad programs, studying abroad, or avoiding the Freshman 15.

TalentEgg is Canada's career hub for students and new graduates that are looking for meaningful entry level careers, summer jobs and internships, and co-op job opportunities.
!


Do you need help editing your school assignments? Scribendi.com can help! Scribendi.com is the world's leading online editing and proofreading company and provides fast and affordable services, with turnaround times of 8 hours. From term papers to college admissions essays to dissertations, Scribendi.com can help you handle all of your document revision needs. Scribendi.com also offers free student advice on everything from style guides to thesis proposals to organizing your papers.
!
The mission of Dormoff is to help you network. It is as easy as texting (go figure) and it is also a lot of fun. You create your own college texting network by simply texting us from anywhere anytime. It doesn't even require an Internet connection, just pushing the "New text message" button on your cell phone.
!


Get a free eBook – LinkedIn Domination – to help you supercharge your LinkedIn connection count when you join the Arbitrage Magazine LinkedIn group. We'll tell you exactly what you need to know to set up your LinkedIn profile and then supercharge it to give you the results you're looking for.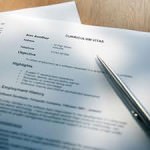 A résumé won't get you the job of your dreams. But a good résumé WILL get you the interview for that dream job. The Arbitrage Magazine has developed a FREE and short email tutorial that will show you how to make you stand out above the rest. Sign up now and get noticed!

With ScholarshipsCanada.com, search through our extensive database to find scholarships, bursaries and grants. You'll also find information about student loans, applications and budget planning.

Books4Exchange.com is the college and university used textbook website used by thousands of students to buy and sell their used textbooks since 1999.

With Career-College.com, you can find post-secondary education options at a Canadian career college that will help you develop the skills necessary to succeed in your career. Learn from experienced instructors that will prepare you for success in today's competitive job market. Enhance your skills, learn new techniques and make yourself invaluable to your future employer.
GradSchoolFinder.com is designed specifically for the graduate school education market. GradSchoolFinder.com enables prospective graduate students to search for schools in Canada offering masters and doctoral (PhD) degrees in business & management, medicine, engineering, computer science and more.

SchoolFinder.com helps students find schools and schools find students. If you're a high school student looking for information on college or university this is your section. You'll find comprehensive information on college and university tuition, facilities, programs, admission requirements and deadlines. You will also find information on scholarships and financial aid, events and careers.

At StudyinCanada.com, find the right university, college, career college, language school, secondary (high) school or elementary school for you. Students interested in learning English as a second language can find out about ESL and TOEFL scores. Post-secondary programs such as MBA, computer science, engineering and business are also featured. Learn about visas, tuition, application requirements and learn about Canada and Canadian education.
LanguageSchoolFinder.com presents a comprehensive database of language schools in Canada and international locations. Enhance your foreign language skills by requesting information from schools offering language study programs in your desired language of choice.
Freelancing job: The perfect place for freelancers, come and find the ideal project for you.
Examples of Resume: A wide range of resume examples are available for job search.
International IT jobs: IT job vacancies search at international organizations.
Make a free resume: Publish your resume online and have your own web page. Offering resume writing tips and examples.