Networking Tips for Young Entrepreneurs
---
"I highly recommend linking or attaching your personal (or professional) blog to your website. Not only does this provide your contacts with a more descriptive side of you, it gives them one more reason to check back in to your website"
By William Shaub, Online Editor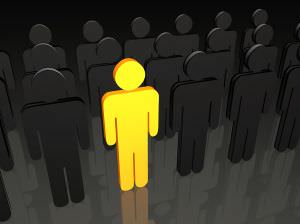 Socially connecting with colleagues, management, clients and employees is an essential component in finding success in the business world in the 21st century. Fortunately, establishing a connection among these various groups isn't difficult, but requires a certain mentality, focus and strategy.
To organize some important aspects of networking for the young entrepreneur, I compiled a list. Not only will following these steps make your networking strategy more effective and balanced, but provide you with an important sense of feeling 'always connected' to those who matter most.
1. Communicate by email, not instant messaging, as your primary method of communication. By choosing email when in a conversation with an important contact, such as a dissatisfied employee or frustrated boss, you're giving yourself a chance to gather your thoughts and work out issues.
There's no reason to put yourself under the time constraints of SMS or IM in professional situations. As a young entrepreneur, you often need to tread carefully and makes sure you don't lose anyone from your contact base. With email, you can take the time to prepare professional responses that convey clarity in message and tone.
2. Treat LinkedIn, MySpace, Facebook and Twitter as individual social networks, as opposed to posting the same message on each. Many people don't have identical friends (followers) for all of their separate social networking platforms, which means you need to cater to each separate audience.
While your followers on Twitter may be particularly receptive to links and mentions, your MySpace and Facebook friends may not be, and respond more to a certain tone or character. Treating your networks as separate platforms from which to proclaim a message is essential in communication effectively.
3. Quality blogging means frequent quality posting. As a student entrepreneur, I highly recommend linking or attaching your personal (or professional) blog to your website. Not only does this provide your contacts with a more descriptive side of you, it gives them one more reason to check back in to your website. Of course, this implies that your blogging is high quality and informative, so blog as frequently as possible and have a friend proofread your work from time to time.
//
//
4. Don't be afraid to build relationships and partnerships with those you come across online. A crucial part of networking is establishing contacts and maintaining those contacts. Your most recent follower on LinkedIn might just have a high-viewership website, and may allow you to guest blog, consequently providing your website with more traffic. As the saying goes: you have to be a friend to have a friend. This could not be more true than in the field of entrepreneurial networking.
By William Shaub, Online Editor