MTV Wants to Bring Videos Back
---
Vahida Badat, Section Editor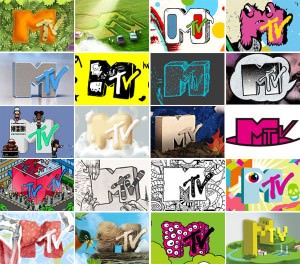 Hardly anyone has been going gaga over Lady Gaga's hit music videos on MTV.  Everyone is turning to YouTube or Vevo to watch their favourite music videos, because they are not being shown on the channel.
Just eight months ago, MTV dropped its "Music Television" tagline reflecting the slow decline of music videos being aired since its inception in 1981.  Now MTV is attempting to bring music videos back to their channel by financing them.
MTV plans to enlist A-list talent – both actors and directors– to create short films for music videos.  Much like the LCD Soundsystem's strange music video for the song "Pow Pow" starring Anna Kendrik from Up in the Air.
As stated by ONTD, Mean magazine's publisher Kashy Khaledi, a big fan of music videos, is the one who pitched the idea to MTV's executive vice-president, David Gale.  Gale has embraced it, and hopes to approach well-known filmmakers to take part in creating these music videos.
Is this an investment worth making? Though MTV's budget is quite limited and it is unclear whether or not this new take on music videos will be a success, Gale feels that it is worth giving it a shot.
ONTD quotes Gale saying, "From our point of view, we're financing small movies with great talent using music." He also says, "It's worth creating a buzz for our audience wherever these things might appear."
Can MTV successfully return to the glory days of Music Television's past? In a culture that has developed past the traditional televised music videos and on to the World Wide Web, one can only wait and see.
<script type="text/javascript"><!–
google_ad_client = "ca-pub-1803306965923837";
/* Culture Ad */
google_ad_slot = "2089434151";
google_ad_width = 300;
google_ad_height = 250;
//–>
</script>
<script type="text/javascript"
src="http://pagead2.googlesyndication.com/pagead/show_ads.js">
</script>
Arbitrage Magazine
Liked this post? Why not buy the ARB team a beer? Just click an ad or donate below (thank you!)