Food for Your 2011 Portfolio
---
"Despite a recent temporary downturn in prices, commodities have started to rise again across the board"
By: Andi Kusuri, Managing Editor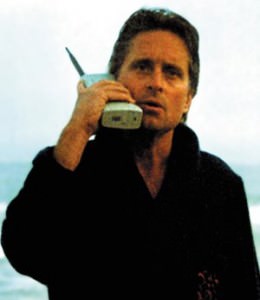 With the economy clearly showing signs of recovery, 2011 should be a year that everyone should think about investing. Over the last twelve months, markets have clearly shown signs of stability and recovery, so fear and irrationality should be put aside in 2011.
With the first quarter of the year already behind us, the top stocks we picked at the beginning of the year continue to impress. Sure, you could opt to invest in well-recognized brands, such as Apple, which as of May 9th, has topped Google as the most valuable brand in the world. But we at the ARB like to look at some not-so-well-known companies, or at least ones the average person may not recognize. Remember, a successful company may not be a smart investment if its stock price already takes into account its success!
AGRIUM INC. (AGU)
(Industry: Agricultural Chemicals)
My first pick is a Canadian one: Agrium Inc. As the largest North American farm products retailer, it posted a net income of $171 million, compared to a net loss of $1 million the previous year. Agrium is also the leading global wholesale producer and marketer of all three major agricultural nutrients and specialty fertilizers in North America. Its growth strategy is solid: acquisitions, incremental expansion of existing operations and through the development, commercialization and marketing of new products and international opportunities.
What makes Agrium particularly good this year is the rise of food inflation in developing nations. The general trend of all developing economies is shifting from agriculture to different sectors, which means that exports of agricultural produce is going to grow significantly.
So far in 2011, Agrium has not disappointed, recording net earnings of $160 million or $1.02 per share in the first quarter of 2011, which surpassed expectations and estimates. "Crop nutrient demand was strong in North America and globally, providing underlying support to crop nutrient prices," the company said in a statement.
Now, while the company does not offer a dividend, it has recorded significantly higher sales and net income than the industry average, making Agrium a solid pick in 2011.
APACHE CORP. (APA)
(Industry: Independent Oil & Gas)
Say what you will, but commodities continue to surge in price. Despite a recent temporary downturn in prices, commodities have started to rise again across the board. As such, I couldn't come up with three stocks without including an oil/energy stock in some form or another.
Apache Corporation is an energy company that explores for, develops and produces natural gas, crude oil and natural gas liquids in six countries. Apache recorded a net income above Wall Street's expectations for the first quarter. Compared to its $705 million in earnings in the first quarter of 2010, net income rose to $1.13 billion in the same quarter in 2011. Farris, CEO and Chairman of the Board, had this to say earlier this year: "Apache is beginning the year with a solid, strong performance. Despite a number of challenges, our diversified portfolio of assets delivered exceptional earnings and operating results. Liquids production increased 57,000 barrels to 358,000 barrels per day, which enabled Apache to achieve stand-out earnings and cash flow as a leading beneficiary of rising oil prices."
In March 2011, one of Apache's subsidiaries, Apache Deepwater, agreed to join Marine Well Containment Company, a partnership company committed to handle deep-water operations in the Gulf of Mexico.
The stock is already trading at 11.2 times its estimated 2011 earnings. With the price of oil still rising, Apache's stock can only benefit.
ZALICUS INC. (ZLCS)
(Industry: Biotechnology)
Few people have heard of Zalicus, yet many investors see Zalicus as the best stock of 2011 overall. So far, it has a staggering 54% return year-to-date.
Simply looking at the accounting numbers for Zalicus would be misleading, because it is heavily invested in projects. The leading biotech company lost 13 cents per share in the first quarter of 2011, whereas analysts expected a $2.1 million and a 12 cent loss.
But we should really look at the prospects of the company, and the updates made by its management. Zalicus has one product on the market, Exalgo for chronic pain, marketed by a subsidiary of Covidien. Covidien have reported "good sales of our new Exalgo" product. Analysts expect sales to increase to $100 million in 2012, $200 million in 2013 and level off around $300 million in 2014. In fact, Exalgo alone is apparently worth $1.50 a share. In addition, many of Zalicus' other projects, albeit in early phases, have been successful in clinical trials.
Given where the company is headed, the stock is a bargain at the moment. It's hard to bet against Zalicus considering that investors have called it a low-risk development-stage biotechnology stock. Who knew development-stage biotech stocks could be low-risk?
By: Andi Kusuri, Managing Editor
ARB Team
Arbitrage Magazine
Business News with BITE.
Liked this post? Why not buy the ARB team a beer? Just click an ad or donate below (thank you!)
Liked this article? Hated it? Comment below and share your opinions with other ARB readers!