What is Investment Banking?
---
Bankers are always busy – there is no such thing as a "slow season"
Written by Jennifer Jang, Staff Writer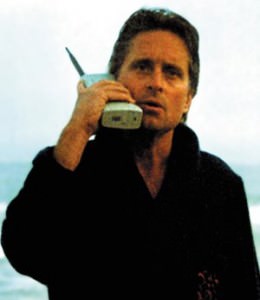 Before we get to the overview of a career in the investment banking (often called iBanking) industry, let's first define what it is. According to Investopedia, investment banking is the "banking related to the creation of capital for other companies". To "create capital" basically means to issue new debt or equity securities, also known as underwriting. Investment banks advise issuing corporations on the type of security, what features the security should have, its placement, and then follow through by selling the newly issued securities to the suppliers of capital (investors) found in the market.
You can find iBanking jobs at bulge bracket firms, such as Goldman Sachs, JP Morgan Chase, UBS and Morgan Stanley. You will also find iBanking divisions in major banks: TD, CIBC, BMO, RBC, Scotia and National Bank. There are also independent investment banks, like Canaccord Genuity and Raymond James.
[pullquote]Other than the prestige and the wealth, iBankers like the fact that they get to work with people that are smart, driven and results-oriented[/pullquote]
"Creating capital" is not an easy task. It demands a lot of hours, financial modelling, as well as mental and physical horsepower. Investment Banking is divided into many sectors, such as Mergers & Acquisitions, Foreign Exchange, Sales & Trading, each with its own perks and downs.
However, the well-known perks for anyone in investment banking are generally prestige and high income. Needless to say, you have to be very good at what you do to keep your job. An iBanker's pay can increase very significantly depending on his bonuses (added on top of the base salary which is capped at around $250,000).
As you might expect, bonuses depend on performance. Since performance in turn largely depends on the amount of work you put in, the 'work-life balance' is an unobtainable luxury for most iBankers. iBankers are always busy – there is no such thing as a "slow season". In busy times, they get less than four hours of sleep, if at all. As the saying goes, "Money never sleeps".
But not everyone in investment banking has to be a night owl. Some sectors, like Sales and Trading, offer better hours in the sense that you get off work by dinnertime, so that you can spend time with friends and family.
Other than the prestige and the wealth, iBankers like the fact that they get to work with people that are smart, driven and results-oriented. Ironically, that is also a large source of stress: since everyone is smart and ambitious, the competition is absolutely fierce.
As you might have guessed, iBanking is one of the hardest industries to break into. They require at least a B+ GPA (an "A" GPA is recommended, however), superb analytical and mathematical skills, as well as interpersonal skills. On top of that, you have to be very self-motivated and passionate about finance. At job interviews, you will be "grilled" on whether 1) you are smart enough to do the job and 2) you are passionate enough about finance to endure in the fast-paced, stressful and demanding work environment.
Let's say that you do pass the interview and land the job. You are then an "Analyst", which basically means a trainee. For most people, this is the stage where they realise whether they are made for iBanking or not. Those who have proven their worth as an analyst are promoted to an "Associate" after three years.
If you can prove your worth as an associate, you can expect to get promoted to "Vice President" after three years. You might think, "Wow, Vice President! I've made it", but there are many VPs in an investment bank. Excellent VPs are promoted to "Directors", and only the best Directors become "Managing Directors." Managing Directors are the cream of the crop – they are at the top of the hierarchy and make the most money.
As you can see, even after you have broken into the industry, you still have a long and bumpy road to go before you make the big bucks. Investment banking isn't for everyone; prestige and wealth do come at a price.
By: Jennifer Jang, Staff Writer
ARB Team
Arbitrage Magazine
Business News with BITE.
Liked this post? Why not buy the ARB team a beer? Just click an ad or donate below (thank you!)
Liked this article? Hated it? Comment below and share your opinions with other ARB readers!