How To Start Investing
---
"We now have discount brokers which everyone can take advantage of.  Discount brokers charge as little as $0.005 a share. They allowed independent investors to purchase shares at a significantly lower price."
By Alex Vo, Contributing Blogger
From Vo Industries – Content Partner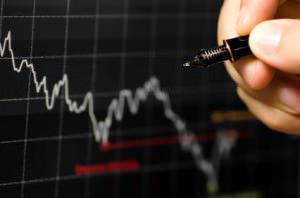 Introduction
I had many questions when I first started investing. Where do I find a broker? How do I get one? What is the best option for me? I know some people are in that situation right now so here's a blog post for you! I hope all questions should be answered by the end.
Full Service Brokers
20 years ago, they only had full service brokers. If they did have discount brokers, I am sure there were not many. These full service brokers charged up to $300 commission on one trade (from what I have heard). The reasons for this high cost was because their advice as already in the cost of commission. Some people did not need the advice, but yet they still had to pay the high costs. This led to infrequent trades and therefore less volume and liquidity. I cannot comment more specifically about them however, since I was not alive at the time, never mind being interested in something like the stock market!
Discount Brokers
These days however, we now have discount brokers which everyone can take advantage of. Discount brokers charge as little as $0.005 a share. They allowed independent investors to purchase shares at a significantly lower price since brokers did not offer their advice to their clients. This in turn led to the rise of day traders and scalpers who trade numerous times in a day without having to incur the high commission costs investors had to pay in the past.
Which One?
Now you know what kind of brokers there are, how do you get one? A Google search usually does the trick, but popular ones include Interactive Brokers, Questrade, and many through the big banks. Some of those are Scotia iTRADE (supporting Apple I see), RBC Direct Investing, TD Waterhouse, CIBC's Investor's Edge, and BMO InvestorLine. Choosing your favourite bank as your discount brokerage will probably cost more than having an account with Interactive Brokers or Questrade, but usually have better customer service. Discount brokerages at banks, if you have a savings or chequing account with them, could also speed up the process of transferring money to your trading account.
Choosing your brokerage all depends on how often you trade, however. For example, commission costs for Scotia iTRADE (which I have used before) are $20 each if you have less than $50,000 in combined assets. It decrease to $10 each if you have over $50,000 in combined assets or make between 30 – 149 trades per quarter. Their lowest tier is $7 a trade when you make more than 150 trades a quarter. As for Questrade, another brokerage that I have tried, they charge $0.01 per share with a minimum of $5 and a maximum of $10. As you can see, Scotia iTRADE would actually be cheaper if you make frequent and large trades. It will be up to you to find the brokerage whose commission structure fits your needs.
Recommendation and Personal Experience
If you're using Questrade to simply buy and sell stocks, then I think this is the best option for you. I do a lot of options trading though, and Questrade is terrible at that. I also do a lot of shorting, and they never have supply.
If you're like me, you could look at Interactive Brokers. If you need a margin account (to short and use options), you have to be over 21. They have amazing short supply, but subpar customer service. If I was 21 or older, I would definitely have an account with them to take advantage of their short stock, but allocate a majority of my funds to my new favourite brokerage.
Think or Swim was recently bought by TD and they are currently in the process of merging with TD Waterhouse. Because of this, they have deferred account applications in the meantime. Strangely enough though, a representative e-mailed me around Christmas time of 2010 allowing me to have an account with them. No idea why he chose me (he didn't e-mail anyone else), but perhaps you'll be allowed to open an account if you try. Short supply they're decent, but Think or Swim is definitely the leader in options trading and customer service. It's worth the very slightly higher commissions.
Next Steps

All brokerages also offer different trading platforms, such as trading from your web browser or trading using a program, which are for more active investors who need more features. The better the platform and options you receive, usually the higher the costs, which range from nothing (web browser) to sometimes $100. Most brokerages offer platforms for free depending on how often you trade. If you use a Mac, you will need to consider installing Windows on it if you want to use a program to trade with, as there are none that I am aware of that are compatible with Mac OS.
When you sign up with a discount brokerage, it will usually take a couple of days to process the administrative tasks. This also includes depositing your initial amount, signing of papers, and mailing it to them. The minimum amount is usually $1,000 and they will require you to send them a cheque for bank validation reasons, so make sure you have a chequing account!


Once you have completed that, you will be set to trade and invest! If you are just starting off and do not want to use real money at the moment, RBC Direct Investing and Questrade offers practice accounts. I believe Interactive Brokers and optionsXpress does the same. I highly recommend doing this if you have not invested online before. Even if you are comfortable using real money, you will need to get a hang of using their platform properly and efficiently. Practice makes perfect and you should be able to navigate around either the website trading platform or the software trading platform without trouble before starting with real money.
By Alex Vo, Contributing Blogger
From Vo Industries – Content Partner
In association with:
The ARB Team
Arbitrage Magazine
Business News with BITE
Liked this post? Why not buy the ARB team a beer? Just click an ad or donate below (thank you!)