Students and the Stock Market
---
The allure of the stock market is undeniable
By Aditi Sethi, Staff Writer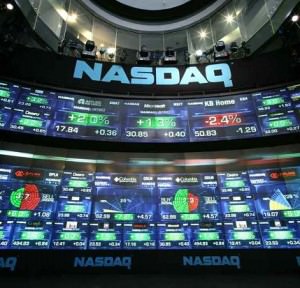 Students play the stock market for many reasons, including to offset the enormous cost of higher education, or just to have a little extra cash.  While it may seem like easy money, the potential risk involved is generally greater than the returns. 
The old adage, "money makes more money" holds true for investing in shares and unfortunately, most students cannot afford the start-up amount required to play the stock market.  This is especially true if you want to buy what are traditionally perceived as 'safer' shares in companies like Google, which is currently trading for $474.88 on the NASDAQ index. 
In addition to the cost of the share itself, there is a trading fee of around $10, depending on which website you are using.  Most websites will also require a deposit of around $500, which is a lot for students seeking a post-secondary education.  As such, in order make a profit, be prepared to invest time as well as money.  Do not expect quick returns; a good investment could take as long as five years to turn a decent profit. 
Online websites for trading in US stock markets include TD Ameritrade and E*Trade.  They require deposits according to the amount of money that you are willing to invest.  The best way to gain practice with the stock market is to get an account on Investopedia and get a feel of what trading stocks is like.  A word of warning:  Investopedia lets you begin with $100,000 but the likelihood of students actually trading with that much money is unlikely.  Therefore, be aware of the returns on investments. 
Finally, a thick skin (and enough money to buffer a loss) is essential for playing the stock market.  Do not trade shares without professional advice unless you can feasibly stand to lose all the money that you have invested.
Good luck!  
ARB Team
Arbitrage Magazine
Business News with BITE.
Liked this post? Why not buy the ARB team a beer? Just click an ad or donate below (thank you!)
Liked this article? Hated it? Comment below and share your opinions with other ARB readers!