York University's EMBA program ranks No.1
---
The cross-border program beats out other highly acclaimed business schools to claim the top spot
By: Ryan Moore, Staff Writer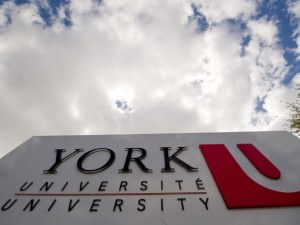 York University's Kellogg-Schulich Executive MBA program has been ranked No.1 in the world by The Economist, one of the world's leading business publications.
York's EMBA program is a partnership between their Schulich School of Business and the Kellogg School of Management at Northwestern University.
The program earned a more favourable review than some of the best business schools in the world, such as Oxford, UCLA, Cornell, Columbia, Georgetown, Chicago and IMD.
The survey issued by The Economist was based on a number of different factors. They evaluated schools using two kinds of criteria: personal development/educational experience and career development.
For instance, students enrolled in the Kellogg-Schulich EMBA program said they had better facilities, and higher quality of classmates and faculty. Kellogg-Schulich EMBA alumni also confirmed that the program helped them meet their career goals.
In a recent press release, Dezsö J. Horváth, Dean of the Schulich School of Business, was pleased to express how proud he was to have been ranked as the world's best EMBA program.
"We've worked very hard since the launch of the program in 2001 to make it a world-class degree that offers truly global career opportunities for executives aspiring to senior leadership roles," Horváth said.
[pullquote]"One of the key strengths of our program is the fact that it is one of Kellogg's worldwide network of partner schools, giving our students unprecedented opportunity to study alongside high-potential executives from around the world, in some of the world's major business markets."[/pullquote]
The Kellogg-Schulich EMBA program was the first cross-border EMBA program in North America. Students are given the opportunity to take electives at the Kellogg School of Management in Chicago and Miami. Kellogg also has a network of partner schools in Hong Kong, Germany and Israel.
U.S. business schools have traditionally dominated EMBA rankings. The Kellogg-Schulich EMBA program, known as Canada's Global Business School, worked extra hard to climb and outrank the world's leading business schools. It's the first time they have been ranked No. 1 internationally.
Ryan Moore is an Algonquin College graduate, currently studying at York University. He enjoys bringing valuable information to the public.
Sources
Economist.com – Ranking system
Economist.com – Executive MBA ranking
The Globe and Mail – The Economist ranks Canadian executive MBA program No. 1 globally
Photo courtesy to UofMosaic@York , Financial Post.com