Former Canadian Watchdog Arrested
---
Arthur Porter was arrested in Panama after being linked to Quebec's ongoing corruption scandals
By Rebecca Ferguson, Staff Writer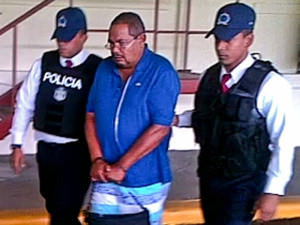 The former head of Canada's spy-agency watchdog, Arthur Porter, was arrested along with his wife on Monday in Panama. Quebec policeissued a warrant for his arrest in February, stating that they wanted to charge him on numerous accounts in connection with the province's ongoing corruption scandals. Porter and his wife now have 15 days to fight being extradited back to Canada.
The Sierra Leone native faces charges of fraud, conspiracy to commit fraud, fraud against the government, breach of trust, laundering the proceeds of crime, and participating in a secret commission. His wife Pamela, whose arrest warrant has not been made public, faces charges of laundering criminal proceeds and conspiracy. Additionally, McGill University is suing Porter for more than $300,000. This is the outstanding balance of a loan and a salary overpayment. Porter was one of five peopled named in arrest charges.
Porter became head of the Security Intelligence Review Committee, which monitors the work of Canadian Security Intelligence Agency (CSIS), in 2008; two years after Prime Minister Harper appointed him to the committee. His job was to monitor any suspicious activity within the spy service. Furthermore, he was once the chief executive officer of McGill University's hospital network and was in charge of the health complex's $1.3 billion expansion project.
Porter abruptly resigned from the federal position in November and left the hospital shortly after. Before Porter quit it was revealed he once made a deal (that was never carried out) with middleman Air Ben Menashe on a $120 million aid-for-development initiative from Russia. This deal would have provided the African Infrastructures Group (a firm owned by Mr. Porter and his family) the ability to manage infrastructure projects in his homeland. After resigning, Porter and his wife moved to the Bahamas. There he has been the managing director of a private cancer treatment center. Porter told the media he is too ill to travel due to stage four-lung cancer.
The couple left the Bahamas and landed in Panama on Sunday. Though Porter originally avoided police by showing his Sierra Leone passport, the couple was detained soon after. Extraditions proceedings are underway and the Canadian Department of Foreign Affairs issued a statement last Monday stating that it was aware Canadians were arrested in Panama and that the consular officials were ready to provide any required assistance.
Harper has stated that these crimes have nothing to do with Porter's work for the government of Canada. Though the NDP and Liberals have attacked the Conservatives for appointing Porter, both parties were consulted before the appointment and raised no objections. However, due to the Porter scandal the Harper government has quietly introduced a stricter security process for nominees to Canada's spy-agency watchdog.
In a rare interview at Porter's health clinic in the Bahamas, Porter denied being guilty in regard to any of the allegations.He followed this by stating, "I mean if you looked at each piece maybe you would say, 'Ok, maybe that's an issue, that's an issue.' But it just seemed to be that I was responsible for the snowfall in Montreal."