Moderate Wins Iran's Presidency
---
A turn away from hard-line clerics, Rouhani promises to "pursue a policy of reconciliation and peace."
By: Fatima Syed, Staff Writer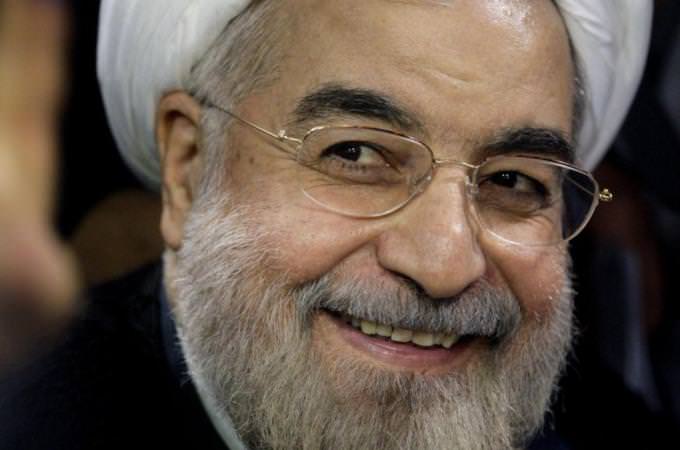 In a large turnout of 50 million eligible Iranian voters, reformist-backed candidate Hassan Rouhani won Iran's presidential race on June 15, 2013.
Rouahni, 64, won almost 51 per cent of the votes, beating five other conservative candidates who were all associated with supreme leader Ayatollah Ali Khamenei.
With a doctorate from Glasgow Caledonian University and a strong fluency in English, German, French, Russian and Arabic, Rouhani takes over a nation which has been characterised by eight years of economic turmoil under Mahmoud Ahmadinejad and tight Western sanctions over its nuclear programme.
The only cleric contesting the presidential election, Rouhani's platform was built on the issues of justice and civil rights. In an election debate on Iranian TV, (7 June) he called for: "rationality and moderation" in policies and spoke against taking a hardline political approach. He argued for a return to moderation and decentralisation.

On the issue of Iran's nuclear programme, he claimed that a national consensus needs to be achieved, along with a, "rapprochement and understanding on an international level" via "dialogue" (Interview with al-Sharq al Awsat, 13 June). He suggests that this would require a change in direction of Iran's foreign policy, especially in its relationship with the United States.
Upon his win, the White House issued a statement congratulating Iranians, "for their participation in the political process, and their courage in making their voices heard." [pullquote]The statement added the US' hope that the incoming Iranian government will, "heed the will of the Iranian people and make responsible choices that create a better future for all Iranians."[/pullquote]

Rouhani has grown to become a leading political figure since his entry in the field in 1979 during the Islamic Revolution. He previously held several parliamentary posts such as deputy speaker and was also Ayatollah Ali Khamenei's representative at the Supreme National Council. He has also served as Iran's chief nuclear negotiator.

His presidency does not come without challenges. There is great demand to release political prisoners as well as strengthen business relations with Ayatollah Khamenei, reinvigorate an economy where unemployment is around 12% and revitalise foreign relations.

Rouhani acknowledges that whilst his win was a, "victory over extremism," he cautioned that there would be, "no overnight solutions" for the nations many problems.

Fatima Syed is an aspiring journalist studying English and International Relations at U of T. An idealist at heart, her dreams involve finding a better tomorrow and seeing the world. In the meantime she reads obsessively, rants frequently, analyses everything and lives the best she can. You can follow her on LinkedIn.
Sources: