LocAZu: The College Student Network
---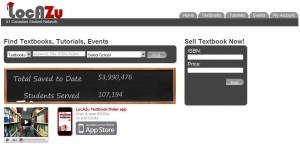 LocAZu, the #1 student network, was founded and run by a group of current university students and recent graduates to help students get through school easier.
Fed up with the costs and inefficiencies of the archaic post-secondary system, the locas and locos decided to disrupt the model. "Google, texting, e-books, and social media revolutionized access to, speed and exchange of information. And yet our schools are run the same way as in the 1800s; profs reading the same un-interactive notes from their lectures in 1962 …" explains Dawn Sheirzad, Chief Loca as she calls herself. "Textbook prices have been going up by more than 5% each year over the last 15 years.
They are taxed and unlike tuition fees, subject to no price caps or public scrutiny. And yet publishers convince so many profs each year to keep switching to a newer edition of the book so the students are forced to buy a new copy, spending an average of $1,000 year."
Asking the school administrators and politicians was not enough to bring change. So the group went on to start their own initiative.
LocazU.com was launched in 2009 in BC. It started with a handful of users as a place to trade used textbooks but quickly grew and expanded from coast-to-coast and now boasts thousands of users, students who connect with each other and find what they need to get through school, from books to parties. The site currently offers a variety of services:
A textbook-centric free site and messaging options for student to trade books,
Price comparison engine searches 50,000 online booksellers from Amazon to small mom & pop shops and calculate total price, including cross-border shipping and exclusive
Coupons, iPhone app – LocAZu Textbook Finder – find/buy books on the go: you scan a book ISBN code or enter its title, the app finds the best deals by searching through student ads and online book sellers,
Micro-tutorials, where students post and access class notes and homework help
Events, where students post/get alerted of upcoming college events
What next? "We want LocAZu to do for students what Linkedin does for professionals or what Facebook does for socializing. LocAZu is here to connect students and enable them to get more out of school with less money and pain." explains Dawn.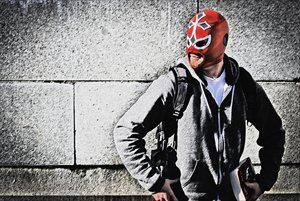 So far post-secondary education has taken a top-down approach. Professors and school administrators are embedded in the system; they get their jobs and keep their jobs. Then they decide for students what is the best way to learn, what tools, and what content.
Unfortunately, their methods can be too embedded and outdated to adapt to the rapidly changing information and learning environment. Schools admit that the system is inadequate and yet they remain largely unresponsive to change.
LocAZu sides with the students, they want to disrupt the post-secondary education with a bottom-up approach. They are stealthily keeping their future development plans under wraps. "There's a lot more to come." is all the Chief Loca says when asked what's next.
Will they succeed? Who knows? So far they claim to have saved students $4 million dollars on their textbooks and to have served over a hundred thousand students. Will they be making a living out of LocAZu? "We are student powered and hanging on to our day jobs for now" responds Dawn.
Perhaps more importantly, they seem to be having a good time anyway, poking fun at the system with the site and their "Dr. LocAZu" Youtube video series.