How Education Abroad can be Better than at Home
---
Education abroad is growing in popularity and is part of the latest trends.
By: Kristine Fedotova, Contributing Writer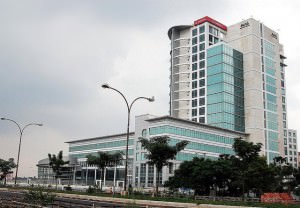 People who choose education abroad are clearly approaching the learning process in a different way. While having the opportunity to build solid international networks, these individuals are further increasing their career development and acquire skills which would have never been possible by staying home.
Did you know that employers do give a lot of value towards certifications of education acquired abroad? A certification acquired abroad is not merely a diploma which shows the competence of an individual overseas, but it also gives an indication of the enterprising nature of the candidate.
The IT education in India is a great example of this trend, since they are the largest exporter of IT services in the world and their professionals are well known for it. Hence, studying IT in the "IT hub" of the world would be a logical decision. This could be compared to studying "Art and Fashion" in the fashion centers of the world, being Milan, Paris, and London, or studying business in the United States.
[pullquote]Saving money while getting high quality education in a highly valued country of the IT industry.[/pullquote]By carefully choosing the right place for short term education abroad, you could actually end up saving money. A detailed research in the desired field of education abroad could throw up surprising results. For Example, the prices for IT education courses are high in Europe, America, Russia, and Middle-East countries. In comparison to the rest of the world, the prices of these courses in India can be up to 50% cheaper such as at IT Arbitrage. They offer IT certifications for students from all over the world. This gives you the cost saving benefits of education abroad while enjoying a short holiday in India.
Besides the obvious cost savings, there are several additional benefits. These individuals return home with a great added value of – "knowledge, skills, experiences, certificates and new business associates and friends" as said by Cyrus Dadachanji, the Managing Director of the Indian based company IT Arbitrage.
Studying abroad is truly an experience of personal development and networking. It really does help build and increase an individuals' international professional network. It gives us the opportunity of combining education with traveling.
Although education tourism is not a new phenomenon, it has been gaining traction over the past few months and is now part of the latest trends. Schools like IT Arbitrage show that not all trends have to be expensive and luxurious, but some can be designed for people to benefit from the most. IT education in India is a great example of education abroad: saving money while getting high quality education in a highly valued country of the IT industry.