How to Change Your Own Behaviour
---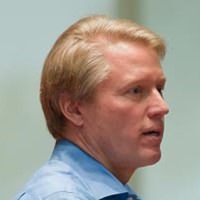 DaVita CEO Kent Thiry discusses how challenging it can be to change one's own behavior, especially shortcomings. Thiry spoke November 17, 2011 at the Stanford Graduate School of Business' View from the Top series.
Image provided by Joyce Routson
ARB Team
Arbitrage Magazine
Business News with BITE.
Liked this article? Hated it? Comment below and share your opinions with other ARB readers!