Investigating the Death of Marilyn
---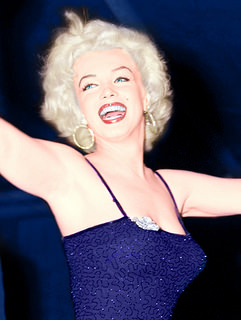 In 1962, Marilyn Monroe was found dead in her California home. While the coroner ruled her death a probable suicide, there is minimal investigation and rumours of conspiracy and cover-up persist to this day.
Marilyn Monroe was more than a star, she was a living legend. Could a single bottle of pills have erased her from our screens forever? Inside Marilyn Monroe's body was a massive overdose of sleeping pills, but no-one knows how they got there. Indeed there was nothing in her stomach to indicate that she had swallowed anything poisonous.
"Investigating the Death Of Marilyn Monroe" re-opens this intriguing mystery and recreates Marilyn's final "set" in an attempt to answer the much asked question, did this American icon die by her own hand, or by that of another?
Image provided by Sasha065
@KatherineNader is the author of The Deadly Mark, and is a student of Biology, English, and Professional Writing at the university of Toronto. You can follow her here.
—————————————-
ARB Team
Arbitrage Magazine
Business News with BITE.
Liked this article? Hated it? Comment below and share your opinions with other ARB readers!