Will Asteroid DA14 Hit Earth Next Week?
---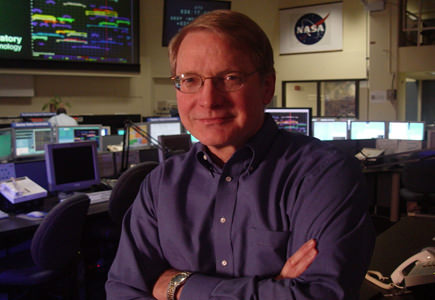 "No," says Don Yeomans, the manager of NASA's Near Earth Objects office. Asteroid DA14 is half the size of a football field, and will approach Earth on February 15, 2013. An asteroid of that size hit Russia in 1908, and exploded–leveling trees of 820 square miles.
Twenty years ago, NASA wouldn't have been able to detect such an object, but they have been monitoring it for many years and are very sure that it will slip past the Earth's orbit, including the satellites. Asteroid DA14 is the first object to approach Earth at such a close distance.
People in Eastern Europe, Asia and Australia, will be able to see the asteroid through binoculars moving a full degree in the sky, and will look almost twice the size of the moon.
Image provided by: solarsystem.nasa.gov
Sourced: JPLnews
Curated: @KatherineNader, an online editor at Arbitrage Magazine, and author of The Deadly Mark. She is a student of Biology, English, and Professional Writing at the University of Toronto.