Get ARB Social!
---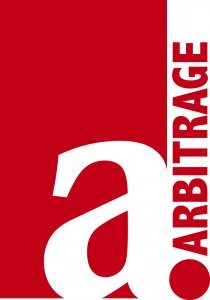 We at the ARB are always looking for new ways to connect with our fans. This page is dedicated to get cozy with you (but in a non-creepy way)!
Below you will find a listing of all our social media and social bookmarking and social awesomeness that you can be a part of. If you have an account with any of the websites below, please Add us, Like us, Connect to us, or Follow us with your profile. By doing so, you and the ARB will get that much cozier (but in a non-creepy way).
————————————————————-
Google+: Arbitrage Magazine
RSS: ARB RSS
Flickr: ARB Pictures
Digg: ArbitrageMag
Reddit: arbmagazine
Stumbleupon: ARB-Magazine
Tumblr: Arbitrage Magazine
Scribd: ArbitrageMagazine
Bebo: theARBMagazine
Bibsonomy: arbmagazine
Brightkite: theARBMagazine
Connotea: ArbitrageMagazine
Diigo: thearbmagazine
Folkd: ArbitrageMagazine
FriendFeed: ArbitrageMagazine
Hi5: Arbitrage Magazine
Identi.ca: arbitragemagazine
Jumptags: ArbitrageMagazine
Kaboodle: the_arbitrage_magazine
LinkaGoGo: ArbitrageMagazine
LiveJournal: thearbmagazine
Mister Wong: ArbitrageMagazine
Mixx: theARBMagazine
Multiply: arbitragemagazine
MySpace: arbitragemagazine
Netlog: arbitragemagazine
Netvibes: Arbitrage Magazine
Plaxo: Arbitrage Magazine
Plurk: arbitragemagazine
Posterous: arbitragemagazine
Slashdot: ArbitrageMagazine
Spurl: ArbitrageMagazine
Twiends: arbmagazine
Bing: ArbitrageMagazine
Hubpages: ArbitrageMagazine
xanga: arbitragemagazine
bumpzee: arbitragemag
Don't forget: help us spread the good word about the ARB by downloading the Arbitrage Magazine logo and posting it around and/or linking it to: http://www.ArbitrageMagazine.com
ARB Team
Arbitrage Magazine
Business News with BITE.
Liked this post? Why not buy the ARB team a beer? Just click an ad or donate below (thank you!)
Liked this article? Hated it? Comment below and share your opinions with other ARB readers!