How to Land the Job of Your Dreams
---
Never Settle for Less than You Deserve
Written by Shelly Verma, Contributing Writer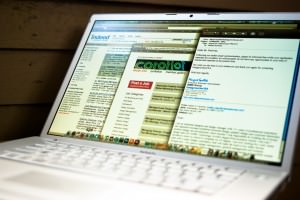 Your dream job may not be the same as my dream job, but a dream job for anyone should have these qualities – it's dynamic, fulfilling and it matters.
So how do you start with a career path or search for a dream job? Where should you begin? Many people have their whole careers planned from the time they are in their final year of graduation, and stick with the same career until they retire.
Whatever your reason may be, I'm sure at some point in life, you've desperately wanted to bag that dream job.
First of all, you need to ask yourself some questions in order to gain insight on what exactly you want from your dream job. Your thought process could be something along these lines:
A colleague of mine had worked in a certain job for over seven years. He was doing really well but he wasn't quite satisfied with himself. So he quit and joined another company at a position of much lower rank than his previous one.
Why he did quit? There was nothing new to learn! He was just going through the motions and felt unchallenged by the role. So he changed from his current role to another, but remained in the same field. You should consider this idea before you jump ship into a totally different career too soon; after all, you've invested some time and effort going down this career path for a while.
You might have come across a particular job that is in line with your skills and abilities. This may be the break you've been waiting for. Some people have such dreams prodding at them regularly, throughout their lives, before they finally follow their heart (or their calling) and choose the career they should have chosen in the beginning.
[pullquote]There are no secrets to success. It is the result of preparation, hard work, and learning from failure. – Colin Powell[/pullquote]Think about what options you have. Are they suitable for the selected sectors of work? How competent are you and do you have the necessary skill set required for that job? Be sure to write in their summary of the skills that you possess and are appropriate for the work.
If you have a clear sense of your goal, you'll discover the various ways to reach it. Think about what should be your career. How do you want to achieve our goals, what actions will lead you quickly to the goal?
Resume Building
Use the all the available resources to help find your dream job. There are lots of useful websites where you can post your resume. Go through the current job offerings of the different companies you might be interested in. Ask yourself "Does the vacancy matches my needs? What does the company and job profile require from candidates?"
Make sure that what you write on your resume, gives you the opportunity to be invited for an interview. Be sure to make a list of the companies that you've submitted your resume to. Check for regular updates and keep your resume updated as well.
Sending in your resume is usually your first step in making a lasting impression to your dream company, so you've got to make sure yours is effective enough and gives you an upper hand over other candidates vying for the same position. Your resume isn't the only one the company is looking at, so a good resume must stand out.
Interview Blues
If you've reached the interview stage, you've beaten about ¾ of the competition! This is great news but there's still some work to be done before you get your appointment letter. Interviews are the best platform for you to showcase your skills and demonstrate how you would fit into the organization.
Remember the worst thing you can do in an interview is lie. Most experienced interviewers will detect this quickly and reject you, but even if you get a lie through one round, you may be caught in the following rounds. So make sure that whatever you say is in sync with your resume.
Knowledge Is Essential
Ensure that you know the prospective employer and the job profile well. Asking relevant and field related questions clarifies any doubts that may be critical for you to decide whether the job meets your expectations, and it gives the interviewer an assurance that you are serious about the job prospect. Also, talk about your past achievements in light of the current position.
Mind Those Manners
Sometimes a simple thank you email or a verbal thanksgiving can help the hiring manager decide in your favour. They should be able to see that you are very excited about the role and are eager to take on the challenges that come with the new responsibility.
My final advice to all job seekers would be – "Be true to yourself." If you feel it is time to make a change, go for it. Give yourself enough time to get a good job and accept a role that gives you room to grow. There is an abundance of jobs, so don't fret – you will get one. The only challenge is getting the right one for you, but the best part is that the choice is always in your hand. All the best with the dream catching!
Shelly Verma is an avid small business writer touching on topics from health, higher education, career improvement, self-help to home improvement. She writes for an online resource that gives advice on topics including finance.
ARB Team
Arbitrage Magazine
Business News with BITE.
Liked this post? Why not buy the ARB team a beer? Just click an ad or donate below (thank you!)
Liked this article? Hated it? Comment below and share your opinions with other ARB readers!