NFSA Networking Night at CMA Ontario
---
NFSA Networking Night at CMA Ontario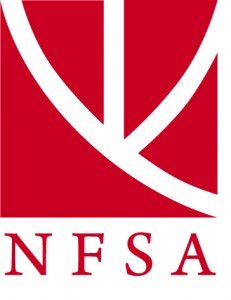 DATE: Thursday, January 13th, 2011.
TIME: 6:00 p.m. – 9:30 p.m.
LOCATION: CMA Ontario Professional Development Institute, 25 York Street, 11th Floor, Downtown Toronto
We are delighted to present this exclusive recruitment and networking opportunity to all top tier senior undergraduates from recognized universities in Southern Ontario; who have an interest to pursue the CMA designation in the future.
Think the CMA designation is strictly for accountants? This event is not limited to finance and accounting undegraduates. Come and learn how non-accountant majors can broaden their horizons and explore new possibilities with a CMA designation. How the CMA designation can help you jump start your career in the field of your major, and experience the related benefits of possessing an accounting background in your choice of career.
• Individuals seeking insight & guidance into career opportunities in the industry
• Students interested in learning more about Corporate Finance
• Eager to gain exposure in the industry and network with CMA professionals
• Speeches given by a panel of speakers, Q&A session, and open floor networking are all part of the itinerary of the event.
Confirmed Exhibitors as of Jan 3, 2011:
Certified Management Accountants (CMA), RIM, Government of Ontario, Manulife Financial, Rogers
|http://www.arbitragemagazine.com/events/nfsa-networking-night-cma-ontario/
|
|
Keynote Speaker: Michael E. Lem CMA, FCMA, CFP, A.C.C., C.Dir., Vice President at BMO Nesbitt Burns
Recruitment: This is a recruitment opportunity for Co-Op/Internship and Post Graduate positions. Your resume will be handed to the confirmed exhibitors.
Catered towards 3rd and 4th year Finance and Accounting undergraduates and not limited to new graduates & current CMA candidates.
NOTE: Your attendance is officially confirmed once your application and resume is approved, as well as the full delivery of your admission fee payment.
• Admission: $15.00 through PayPal (Payment Instructions will be provided once your application is officially approved)
• Resume Submission Requirement: Maximum 2 Pages on a 8.5 x 11 inches Letter Format.
Extended deadline to apply: January 9, 2011
Fill out the application form and submit your resume: http://nfsa.ca/cma-networking-night
Only 80 candidates will be selected.
Space is limited. Apply Now!
Contact us for more details at: events@nfsa.ca