ARB Partners
---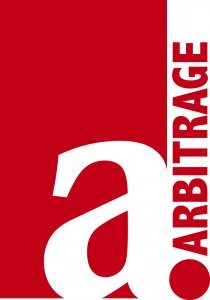 This page is dedicated to the Arbitrage Magazine's external supporters. These are companies and non-profits who share the Arbitrage Magazine's drive to serve business students in their drive to succeed.
The ARB team are big believers in win-win relationships, so the growing list below is meant to highlight those supporters who feel the same way. Please show them your support by visiting their sites and learning more about them!
If you are a part of an organization that sees value in students and the Arbitrage Magazine's mission to serve them, then please send your request to join our network: Media@ArbitrageMagazine.com
————————————————————-

AIESEC, the world's largest student-run organization, is the international platform for young people to explore and develop their leadership potential to have a positive impact on society.

jobpostings.ca and jobpostings magazine is Canada's largest career lifestyle publication and among the largest online job boards for students. We give students more than practical advice on education and job hunting. Driven by professional writers and editors, jobpostings explores the very nature of jobs, examining and discussing work culture while always reporting the most up-to-date trends on a variety of industries. We also examine educational issues, whether it's new grad programs, studying abroad, or avoiding the Freshman 15.
MediaJobSearchCanada is Canada's leading job board for media professionals searching for a new job and for those who are just getting started in the media industry.

Nspire connects innovative youth leaders with each other, and innovative industry professionals and entrepreneurs. It empowers youth with the skills and knowledge that will enable them to distinguish themselves as innovative leaders. And it inspires youth to have the confidence to take on challenges and opportunities they would have never thought possible.

The goal of the Impact Entrepreneurship Group is to foster a spirit of entrepreneurship among high school and university students. It is among Canada's most trusted and go-to destinations for information about youth entrepreneurship. In particular, Impact works to recognize and support local and national start-up communities; cultivate more entrepreneurs and individuals working in start-ups; and provide and improve resources for young entrepreneurs.
Do you need help editing your school assignments? Scribendi.com can help! Scribendi.com is the world's leading online editing and proofreading company and provides fast and affordable services, with turnaround times of 8 hours. From term papers to college admissions essays to dissertations, Scribendi.com can help you handle all of your document revision needs. Scribendi.com also offers free student advice on everything from style guides to thesis proposals to organizing your papers.
CUTC (The Canadian Undergraduate Technology Conference) is Canada's largest, longest-running student-organized technology conference. CUTC brings together hundreds of the country's brightest students for two days in the heart of downtown Toronto, and gives them a chance to interact with technology in ways that school can't. This includes incredible keynote speakers, intimate breakout sessions, and a wide variety of activities and competitions bringing together students and tech.

TalentEgg is Canada's career hub for students and new graduates that are looking for meaningful entry level careers, summer jobs and internships, and co-op job opportunities.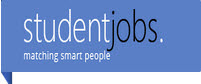 Student Jobs International Inc. is a new employment agency for students in Montreal. We recruit students because they are flexible, intelligent and eager to learn. It's our mission to find study related jobs that will give students valuable work experience for their future careers.

With ScholarshipsCanada.com, search through our extensive database to find scholarships, bursaries and grants. You'll also find information about student loans, applications and budget planning.

Books4Exchange.com is the college and university used textbook website used by thousands of students to buy and sell their used textbooks since 1999.

With Career-College.com, you can find post-secondary education options at a Canadian career college that will help you develop the skills necessary to succeed in your career. Learn from experienced instructors that will prepare you for success in today's competitive job market. Enhance your skills, learn new techniques and make yourself invaluable to your future employer.
GradSchoolFinder.com is designed specifically for the graduate school education market. GradSchoolFinder.com enables prospective graduate students to search for schools in Canada offering masters and doctoral (PhD) degrees in business & management, medicine, engineering, computer science and more.

SchoolFinder.com helps students find schools and schools find students. If you're a high school student looking for information on college or university this is your section. You'll find comprehensive information on college and university tuition, facilities, programs, admission requirements and deadlines. You will also find information on scholarships and financial aid, events and careers.

At StudyinCanada.com, find the right university, college, career college, language school, secondary (high) school or elementary school for you. Students interested in learning English as a second language can find out about ESL and TOEFL scores. Post-secondary programs such as MBA, computer science, engineering and business are also featured. Learn about visas, tuition, application requirements and learn about Canada and Canadian education.
LanguageSchoolFinder.com presents a comprehensive database of language schools in Canada and international locations. Enhance your foreign language skills by requesting information from schools offering language study programs in your desired language of choice.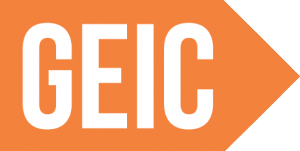 The Global Engineering Innovation Symposium is a special day for students, young professionals, and industry experts to showcase their innovative solutions to complex issues in our public transportation sector, and to discuss Canada's potentials and current challenges for innovations and the impact on the global community!