Dirty letters for small businesses
---
The strike by Canada Post workers has left businesses suffering losses as the Tories and NDP dispute over a back-to-work legislation
By Khristopher Reardon, Staff Writer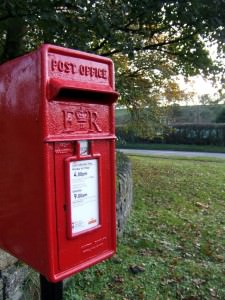 To small business owners, the sound of the back and forth between the Conservatives and the NDP must be like nails on a chalk board.
As the two political parties bicker over legislation that would see Canada Post back-to-work, Canadian small businesses are dealing with the implications the strike has had on them.
With mail piling up in postal purgatory, businesses are having trouble with everything from receiving stock to shipping outgoing orders.
The Canadian Federation of Independent Businesses (CFIB) is warning of potential losses because of the inability to advertise through mail and says that the strike could cause potential losses of $200 – $250 a day to member businesses.
Struggling business owners are being forced to either wait for talks to be resolved or turn to other postal options, such as Purolator or UPS, which cost much more than ordinary post, potentially backlogging the companies as they struggle to keep up with the bigger volumes filling the 'postal vacuum'.
After negotiations fell through, Canadian Union of Postal Workers (CUPW) began rotating strikes on June 3, but on June 14 Canada Post was forced to shut down urban operations across Canada because of the strikes, which resulted in dropping volumes and revenue.
Canada Post spokesperson Jon Hamilton said that the situation has already cost them $100 million.
Labour Minister Lisa Raitt says the strike is affecting the Canadian economy.
The disruption has forced smaller businesses, unable to afford shipping any other way, to try their best to reason with suppliers and customers over the current ordeal. For them, the back-to-work legislation that is currently on its way through the House of Commons can't come soon enough.
The political debate over a possible back-to-work legislation is at a stalemate in the Commons as both sides face off against one another.
Raitt is pushing to get postal workers to get the mail moving again. However, an agreement between the Tories and the NDP on the matter of the legislation seems about as likely as an agreement between Canada Post and CUPW at this point. A couple of all nighters in the Commons and the Tories are still debating the matter with the NDP and the Liberals.
Raitt told the Toronto Star the bill isn't even close to passing.
These are harsh words for the many businesses struggling to make ends meet across the country.
If the bill does pass through the Commons, it will have to go to the Senate for approval and then to acquire royal assent before becoming law.  After which, it will take a day for mail service to resume.
By Khristopher Reardon, Staff Writer
ARB Team
Arbitrage Magazine
Business News with BITE.
Liked this post? Why not buy the ARB team a beer? Just click an ad or donate below (thank you!)
Liked this article? Hated it? Comment below and share your opinions with other ARB readers!