J.K. Rowling's not-so-secret identity and what it says about the publishing industry
---
The reception of Robert Galbraith by publishers and the rocket propelled rise in books sales after revealing the identity to be bestselling author J.K. Rowling
By: Muneer Huda, Staff Writer
Have you read J.K. Rowling's latest book? Unlikely, especially if you've been searching for it under 'Rowling'.
Joanne Rowling published The Cuckoo's Calling in April, a mystery novel starring Cormoran Strike, a war veteran turned private eye investigating the supposed suicide of a supermodel. The book was published under the pseudonym Robert Galbraith, and while it received mostly positive reviews across the critique board, including by Publishers Weekly, Booklist and Library Journal, it only fared modestly, selling about 1500 copies.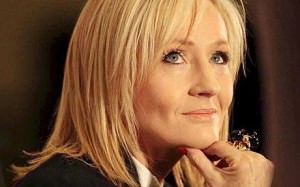 This shouldn't be surprising. In the publishing world, an author's reputation is still the biggest factor in driving book sales. Would you rather buy a new novel in your favourite genre by an author you know and like or someone you've never heard of? The fact that sales of The Cuckoo's Calling jumped by 507,000% on Amazon after Galbraith was exposed as Rowling proves this.
But here's the part wannabe bestselling authors should be disheartened with: despite the collective positive reviews received, the book was still initially rejected by publishers. At least one of them, Kate Mills at Orion Publishing, has confessed to this: "It didn't stand out for me and new crime novels are hard to launch right now."
There are many reasons that publishing houses reject novels, and bad story telling may not even be the most important one. After all, J.K. Rowling's world renowned Harry Potter had been turned down by several publishing houses before being accepted by Bloomsbury. The traditional publishing market has grown more conservative and risk-averse over the last few years, especially with the rise of self-published authors and ebooks. Everyone is looking for the next big hit that will sell millions of copies, be translated into 29 different languages and made into a 10 part movie series, and anything less isn't worth the time or money.
So you might ask, with all the reputation Rowling has mustered, why would she publish under a pseudonym? Why would any famous author with an established following publish under an alias?
Some say this was all a marketing ploy. "The news comes out just in time for the start of the summer holidays, just before The Casual Vacancy [Rowling's first adult novel] comes out in paperback," says an anonymous literary agent. "It couldn't have been better for her."
This seems unlikely. Rowling is rolling in money and she's already shown with her last novel – The Casual Vacancy – that her name is the biggest factor in pushing sales. Why would her publishers agree to keep her identity a secret for only a mere three months?
Most authors who have tasted success and fame in the doses Rowling has would agree with her own explanation for using an alias: "It has been wonderful to publish without hype or expectation and pure pleasure to get feedback from publishers and readers under a different name."  When you're as big as Rowling, you're constantly judged by fans and critics alike, and to be able to write without that kind of influence must come as a great boon.
But despite her best intentions, we will never know whether Robert Galbraith could have been a literary success. Like any first book by a new author, it would have taken a few years for The Cuckoo's Calling to hit its stride in the market and sell enough books to get mainstream attention. But the revelation of Galbraith's secret identity – a result of the investigative work by The Sunday Times – has changed all that.
It's a sad day for aspiring authors to know that we live in a time where readers and publishers alike no longer judge a book by its cover, but by the name printed on its spine.
Muneer Huda writes out of Waterloo, Ontario. He enjoys all kinds of writing, but has a special love for speculative fiction. He aspires to support himself solely through his writing one day. http://muneerhuda.wordpress.com/
SOURCES
J.K. Rowling Official Site – Rowling, J.K.  
Grossman, Lev. July 16th, 2013. The Name Game: J.K. Rowling and the Power of Brand.
Frith, Maxine. July 16th, 2013. Harry Plotter? The mysterious case of JK Rowling and her crime-writing pseudonym.
Taylor, Adam. July 15th, 2013. Every Aspiring Author Should Be Depressed by J.K. Rowlings' Pseudonymous Publishing Stunt.
Clark, Nick. July 15th, 2013. "I turned down 'Robert Galbraith": Editor admits rejecting JK Rowling's secret novel.
Photo Courtesy – Fantasy Fiction.com, Telegraph.com,