10 Tips to Supercharge YOUR Business
---
The Importance of Simplicity and Be Innovative
If your product or service isn't needed or unique, then it will simply cost more time, money and effort to promote and protect your company's market share. This will immediately put you at a competitive disadvantage by saddling upon your company a kind of "competitive overhead cost."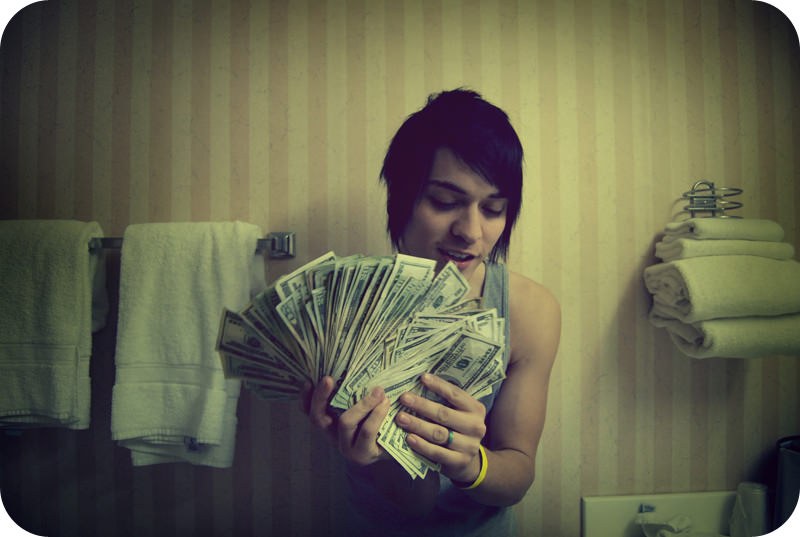 By David Alexander
Arbitrage Magazine Founder & CEO
Through founding the Arbitrage Magazine and networking with a variety of young entrepreneurs, it's safe to say I've learned a few good lessons about how to start and run a business. In this article, I hope to share a bit of what I've learned so far.
I will try to avoid suggesting obvious recommendations, like how writing a detailed business plan before you start your business is probably a good idea. (Note: I have yet to do so for the Arbitrage Magazine … ahem). That said, I will occasionally rehash featured tidbits of advise other "start your own business" articles mention, but only when they really ring true for me OR have saved my butt in a big way.
So without further ado, let's begin:
Use the government
Make use of the government resources available to you. As much as some in the business world find it hard to believe, governments (at least in most advanced economies) fall over each other trying to help small businesses grow. They do this because small businesses are the biggest drivers of well paying job growth, i.e. the more governments support small business, the more they help grow the economy. So take the time to search for those municipal, province/state and federal programs and services available to your particular business and make the most of them.
If you live in Ontario, Canada, in particular, your business will enjoy single access channels to a variety of government services. As part of the OpenOntario initiative, these channels include a single 1-888 Business Info Line covering over 160 existing business support numbers; a Single Business Account Number making it easier for businesses to manage multiple government interactions; and a single online web portal—ONe-Source for Business—that provides customized access to government information and services.
ServiceOntario is also saving businesses time through Bizpal, a single access channel (covering 77% of Ontario's population) for learning about and obtaining needed permits and licences.
[pullquote]One bad hire can lead to a variety of damaging consequences for your company (trust me here) and will only make your job harder, not easier.[/pullquote]
Choose your start-up funding wisely
Personally, I recommend saving up a bit before starting out on your business. It's always best to fund yourself as much as possible, for as long as possible. The more you begin to rely on loans from outside sources, the more you open yourself to future liabilities and control issues down the line.
That said, for capital-intensive businesses, this may not be possible. And some would say that it's always wiser to risk other people's money (rather than your own) when starting a business. This is quite doable if you fund yourself through venture capital or other forms of unofficial funding.
There are pros and cons to either choice. In the end, it depends on the kind of business you're starting and the level of risk you are comfortable taking on.
Surround yourself with people you trust and give them the freedom and tools to do their jobs well
It is rare that you can run a successful business on your own. Eventually, there will come a time when you need the support of others. When this happens, be sure to choose wisely individuals who are willing to work with you and not against you.
One bad hire can lead to a variety of damaging consequences for your company (trust me here) and will only make your job harder, not easier. Once you start finding that you continually need to make excuses or exceptions for an individual's poor performance, that's usually a sign this individual needs to go.
On the flip side, once you have a solid team working with you, you must learn to trust them. Micromanaging or keeping all the important jobs to yourself does nothing for moral and ensures that your staff will not go the extra mile to make the business a success.

Have a website
Nowadays, if you're serious about growing your business, having a website is essential.
It also need not cost very much. You can purchase a domain name (e.g. www.arbitragemagazine.com) for less than $100 per year (I recommend Go Daddy for this service). If you wish to host your own website, you can also do this for less than $100 per year as well, depending on the amount of traffic you expect to get on your website (for this, I recommend HostGator).
As for the website itself, you can hire a web designer to build a website for your company. But such custom websites will be difficult and costly to maintain if you don't have dedicated staff to man it. That said, nowadays with CMS (Content Management System) freely available on the web, with a minimal amount of web skills, you can create a custom, appealing and easily updateable website on your own. Companies like WordPress, Joomla, Mambo, Drupal and others offer ready-made websites that you are free to download and set up with your own custom content (FYI, Hostgater has a function that can help automate your website's set up).
In the end, a website does cost some time and money; but remember, it can also save you money in the long run. One example is the reduction in customer service costs whenever a customer finds the location, price, or answer to a complaint, on your website instead of having to call and take up your staff's time.
Social Media is your friend
When trying to get the word out about your business, you would be a fool if you didn't take advantage of social media. Granted, for certain businesses and target markets, online social media probably isn't the place where you will want to spend most of your time. But for most, marketing through social media is now a fundamental part of doing business in today's world. Choosing not to be involved in social media means that you choose to blindly let others control how your company/brand is talked about online.
Social media is a pervasive force in the lives of youth (and increasingly boomers). It is free. And if you exploit its potential in the right way, social media can spread the word about your company in a viral way, leading to business opportunities you would have never imagined possible.
But which to choose? With so many social media players out there right now, the ones to focus on are Facebook, Twitter and Linkedin. These three have the biggest footprint these days and are all useful in their own unique ways (FYI: the Arbitrage gets between 15-30% of its web traffic from these three social media services alone).
Three tools that can simplify the online management of your business' social media are TweetAdder (which will effectively automate the growth of your twitter account), Onlywire (which can allow you to update up to 40 social media outlets with one click) and Hootsuite (which can help you monitor and manage the various social media accounts your company is connected to).