Into the Minds of Millenials
---
A look at how stress and unemployment affect the young minds of Generation Y
By: Lindsey Addawoo, Staff Writer
For Millenials, it seems the plate is always full. A recent study revealed that Millenials are having a tough time keeping it together. From teens to young adults many feel they are under more stress than ever to perform and catch up with the rest of real life.
According to a 2012 Statistics Canada study, roughly 1,603,193 young adults aged 20-34 were perceived to have relatively high stress levels.
Those still in school are equally – if not more affected – by the weight of pressure as Canadian student debt has risen to a high of $15 billion dollars.
For youth in particular, the unemployment rate has doubled to 15 per cent. In comparison to other countries like Greece (62 per cent), Portugal (42 per cent) and Spain (57 per cent), this may not seem like much, but it does take a toll on the number of jobs available for graduates.
"We've got more young people in universities than ever before," says York university psychology professor Esther Greenglass.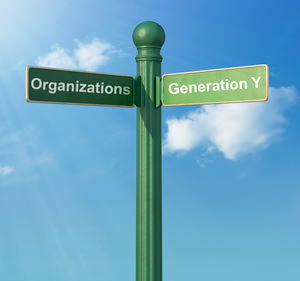 "When they graduate its hard to know what jobs they're going to get. If they graduate with a Bachelor's of Science or Arts, they wont be able to get a very good job," she says.
[pullquote]"A BA is now the new high school diploma." Greenglass continues.[/pullquote]
In our post-modern society with a dependency on high-tech, computer-savvy lifestyles, jobs heavily dependent on new technology (or jobs created solely for the purposes of geeky new things) have become a significant driving force in the midst of financial crisis. New technology means new jobs, ultimately driving economic growth in many North American cities. However, not all Millenials are tech-driven.
Some see self-starter businesses as a way out of financial headache.
And though some may think that becoming self-sufficient entrepreneurs may be a safe haven from job insecurities and massive layoffs, this is not always the case. With the startup of a new business comes added financial burdens and responsibilities without a guaranteed outcome. There is no starting salary or regular paycheck.
An unstable economy means a decline in opportunities available to young people fresh out of universities and college, and undoubtedly affects stress levels related to financial security. It's no wonder why many young people struggle with high stress levels.
"The inability to find a job leads to a loss of self efficacy. [It] is a psychological construct, which refers to how much you feel you're in control of your life. If you're unemployed for a long time your self-efficacy goes down." says Greenglass.
"You're less likely to make plans for the future, and if you have low funds, [there is] a loss of independence and inability to pay student loans."
Psychology Today called the anxiety coupled with graduating Post Commencement Stress Disorder (PCSD). Some of its symptoms include feelings of a lack of support and control and feelings of failure (especially when jobless). It leads one to wonder:  have stress levels in this demographic reached an all-time diagnosable low?
[pullquote]"Young people [need to] be aware that there is a difference from when their parents were looking for jobs – this is a new reality."[/pullquote]
Another study conducted by the American Psychological Association found that on average, those who fell under the Millenial (or Generation Y) age category ranked their stress levels on a scale of 1 to 10, with roughly 5.4 per cent being the average. Those who fell in the Baby Boomer generation ranked at just 4.7, and a senior group called the 'Matures" ranked at a low 3.7.
High stress levels in this age category stems from a number of things. For one, there is the economy. Finding work has been increasingly more difficult in Canada, and Canadians from coast to coast are feeling the effects of post-recession tremors throughout all job fields.