3 Easy and Free Ways to Stay Connected to Trends
---
The Benefits to Social Media
By: Herbert Lui, Staff Writer
Whether you're looking to stay connected to industry experts or looking for the quickest up-to-date postings with concert tickets, keeping on top of trends is absolutely essential for students. Internship opportunities, keeping up with solid industry discoveries, and mind-blowing thoughts and editorials, are just a few of the perks to staying with current news and trends.
As students, we only have so many hours of the day for these kinds of tasks. What are some easy methods of staying connected to trends and thought leaders?
1. Follow them on Twitter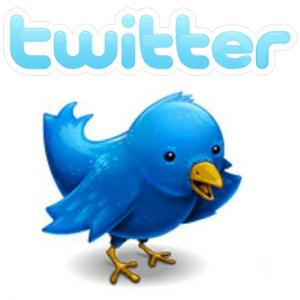 You'll be surprised at the number of people who actually use Twitter quite actively. These people certainly do post some funny and mundane Tweets sometimes, but they can also share an article that can impact your way of thinking, or a resource that is absolutely perfect for you.
Naturally, I also suggest following news outlets and blogs on Twitter relevant to your field or niche. For example, if you were looking to get more information about marketing and social media, I'd definitely suggest following larger blogs like @mashable, as well as people who run marketing firms as they post interesting articles and events that they discover.
2. Make use of RSS Feeds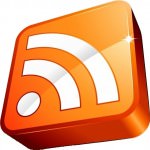 I'm always so delighted to hear students make use of RSS feeds, because they're absolutely essential! The concept behind RSS feeds: basically, when you subscribe to an RSS feed through an RSS reader (such as Google Reader), you will automatically have the new posts and articles pop up into your feed. This means that all your feeds can be aggregated through that one reader, and you'll be able to sort through the news in a much quicker and organized fashion.
RSS readers also allow you to tag certain posts and sort them for very clear organization. If you're absolutely oblivious as to how RSS feeds work, check out this article.
3. Track important buzzwords in HootSuite
Any Twitter power user will be familiar with HootSuite. If you're not, it's a very powerful tool that can allow you to keep track of keywords and hashtags. For example, if you're interested in staying up-to-date with news about "productivity," then you can keep track of all Tweets about it. Scanning through Tweets with more popular keywords (such as "lifestyle") can be very time-consuming, so you'll want to consider the specificity of the words you are tracking.
Sign up for HootSuite for free and check out this tutorial on how to use it.
A wise lady once told me to follow 20 people that I wanted to meet in real life, or companies that I wanted to do business with one day. I've probably done this with more than 20 people now, but I think that this piece of advice really helped me to stay on top of their news and developments, whether they are relevant to my business or my interests and passions (or both!). Thanks to Renee Warren of Spark Boutik for this piece of invaluable advice!
(I learned a lot from the articles and events that startups like Spark Boutik post about. Naturally, I'd recommend following @sparkboutik, and co-founders @renee_warren and @steve_dao on Twitter if you don't know where to start.)
Remember – staying connected and on top of trends can only be an advantage. I've just shown you three ways to tackle this task without overwhelming your schedules, and each method takes less than five minutes to set up. Jumpstart your school year with this system! Feel free to connect with me on Twitter: @herbertlui.
If you're interested in finding out more about trends and social media, I'd also suggest staying connected with Ad Buzz. One of their #adbuzz conversations on Twitter is actually what gave me the idea for this post
ARB Team
Arbitrage Magazine
Business News with BITE.
Liked this post? Why not buy the ARB team a beer? Just click an ad or donate below (thank you!)
Liked this article? Hated it? Comment below and share your opinions with other ARB readers!