Are Business Students Slacking Off?
---
And will liberal arts students pick up the slack?
By Shaun L. Turriff, Staff Writer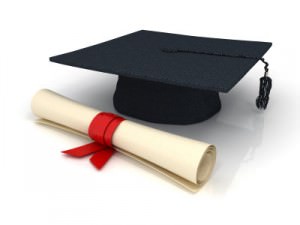 Recent debates in both regular media and academic circles suggest that business students simply do not work as hard or study as much as others in university and college programs.  These debates raise questions about the worth of a business degree in the job market and questions about the skills of students graduating from such degrees.
More broadly, these debates intersect with a growing concern for the future employment of Social Science, Liberal Arts, and Humanities graduates.
Institutions of higher education are beginning to recognize a need for non-academic jobs for these students.  With efforts to increase the overall potential employability of these students, increasing competition between those with business degrees and those with non-business degrees will only increase.
The New York Times recently ran an online debate entitled "Why Look Down on a Business Degree" concerning the value of business degrees. The debate centers on a new book entitled Academically Adrift: Limited Learning on College Campuses by Richard Arum and Josipa Roksa.
It casts doubts on the prowess of modern students, from all disciplines. Citing the new book, the Times claims that 45 per cent of students show no real progress "in critical thinking, analytical reasoning, and written communications during the first two years of college". David Glenn elaborates these findings in his article "The Default Major: Skating Through B-School", specifically dealing with the failures of the business degree.
PayScale, a compensation data website, places business degrees below philosophy and history at mid-career. Lynn O'Shaughnessy, writing in the context of the Times online debate suggests that this revolves around the essential skills taught in different degrees: "Employers have repeatedly emphasized that they want to hire college graduates whose talents include writing".
She claims writing is not generally an important part of the business degree. It is central to the liberal arts or social science degrees.
Inside Higher Ed suggest much the same thing: liberal arts graduates have the "communication skills and the ability to see the big picture that count" and suggests that local employers "hire the sharpest liberal arts grads and train them". Glenn writes that businesses recognize these skills: "According to national surveys, they want to hire 22-year-olds who can write coherently, think creatively and analyze quantitative data, and they're perfectly happy to hire English or biology majors".
Leonard A. Schlesinger, president of Babson College, a business school in Massachusetts, is cited in the Times article as saying that practical business skills have a short life span as changes in technology, organizational structure and practice render them obsolete. Learning history and philosophy, though, can give students "contextual knowledge and reasoning skills that are indispensable for business students."
Glenn is careful to note that not all business degrees are created equal, a notion picked up in the Times online discussion. Some make real efforts to ensure that their students get the sort of well-rounded education available to liberal arts and social science students.


If as has been suggested, protectionist policies and a general movement away from globalization are in the cards, then people who can deal effectively with other cultures, such as graduates with social science or liberal arts degrees, will be even more important to the private sector.
Some universities are already attempting to better train graduates from non-business degrees for private sector or not-for-profit sector jobs. At the University of British Columbia, for instance, a program called Graduate Pathways to Success has been instituted to increase the potential of graduates from social science, humanities and arts degrees in the non-academic job market. The American Council of Learned Societies also has a new fellowship program to place humanities PhD's in government agencies and nonprofit organizations to increase awareness of the skills of humanities-trained graduates.
Shaun L. Turriff, Staff Writer
http://idiosyncrate.blogspot.com/
ARB Team
Arbitrage Magazine
Business News with BITE.
Liked this post? Why not buy the ARB team a beer? Just click an ad or donate below (thank you!)
Liked this article? Hated it? Comment below and share your opinions with other ARB readers!