Affirmative Action: Denied!
---
Are We Losing the Fight Against Workplace Discrimination?
Luis Fernando Arce, Staff Writer
"…it seems woeful that what took nearly a decade to implement … has been threatened and changed by a single complaint…"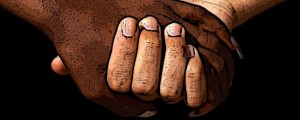 Is Canada taking a huge step backwards in the fight against discrimination? In July of this year, Treasury Board Director Stockwell Day announced that the federal government would be reviewing its Affirmative Action policy. Immigration Minister Jason Kenney has backed the decision, asserting that it will not cause discrimination to re-emerge, but rather will elicit a more transparent process of hiring based on merit and not on race.
The decision to review the policy came one day after a woman complained that she had been denied access to an administrative position with Immigration Canada after she'd disclosed that she was Caucasian in her application. The conservative government has now reviewed the practice of reserving some roles specifically for minorities.
Affirmative Action has proven extremely helpful for the case of minorities, but the fight wasn't won in one day. In fact, even the complaints weren't heard in one day. It seems woeful that what took nearly a decade to implement as policy from the day it was first suggested has been threatened and changed by a single complaint.
It seems hard to believe that in a place like Canada, workplace discrimination before the 1990s was all too common. Nevertheless, it is precisely that grim reality that prompted the creation of the Employment Equity Act of 1995. The Act looked to eradicate the then covert discriminatory practices against women, aboriginals, visible minorities and persons with disabilities.[pullquote] "…it seems woeful that what took nearly a decade to implement … has been threatened and changed by a single complaint…"[/pullquote]
I say covert, because until the latter half of the 20th century, the exclusion of these groups from the workforce still occurred explicitly. It was only after the 1950s, when the workforce had become so diversified in number and skill-set that the government felt the impending need to implement some kind of legislative safeguard for this diverse group of people that would only continue to grow. That is why in 1995 the government enacted the Employment Equity Act to help increase representation of those discriminated against in the workforce.
No one can dispute that the legislation was a huge step towards the systemic eradication of discrimination in the workforce. However, questions about the feasibility and the ethics behind the move have emerged from different circles, including political parties.
NDP MP Paul Dewar has deemed the manoeuvre "partisan food" for a party desperate to retain supporters. The criticism stems from the fact that although many cite "reverse discrimination" as the counterargument for Affirmative Action, current data proves that a greater number of individuals belonging to minority groups are being hired—despite inefficiencies in the system—thanks to the policy.
For instance, figures show that 60% of the federal workforce is composed of minority groups. However, that figure comes after decades of struggle. Even throughout the 1990s, after the policy had been enacted, publications by Statistics Canada showed that minority groups and aboriginals continued to experience discrimination or harassment in their workplace.
Even as recently as 1999, approximately one-third of minority federal employee respondents said they had experienced discrimination at work. The 2006 Census showed that new immigrants (91% of who have higher education) systematically experienced higher unemployment rates than their Canadian counterparts. In yet another study in 2009, representation of visible minorities was deemed to be 1.9% below their availability.
Particularly because Canada is entering such a unique demographic phase where a huge number of people are entering retirement simultaneously, the need for economically active and producing individuals is amplified. This also means that the strain on the federal service will also be amplified as more of the retirees require social services despite a shrinking tax base. There seems to be very little space to deny minorities a chance to stimulate the economy, particularly when it depends highly on them.
ARB Team
Arbitrage Magazine
Business News with BITE.
Liked this post? Why not buy the ARB team a beer? Just click an ad or donate below (thank you!)
Liked this article? Hated it? Comment below and share your opinions with other ARB readers!