Cvent: The World's Best Event Management Software
---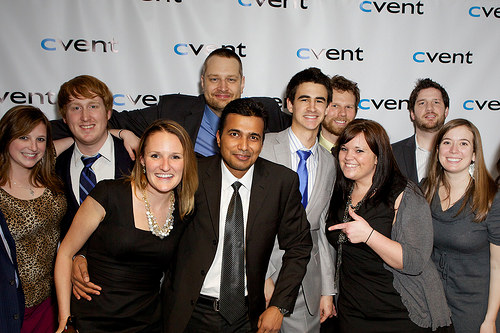 Cvent,s CEO Reggie Aggarwal and EVP Chuck Ghoorah talk about what makes Cvent a useful event management tool. Cvent is the largest event management software company in the world, and their suite of online software has expanded to include strategic meetings management, web surveys, email marketing, the Supplier Network, an eRFP system and venue search tool.
What can you use Cvent for? If you would like to create an event to advertise your work, demonstrate your profession, and so on, Cvent helps you locate a venue that you can contact through them, as well as acquiring the social networking tools that you find most suitable.
Cvent also helps make your event go mobile, and they can make an invitation button accessible to anyone who wants to attend. Instead of spending hours on the phone, going through an automated process to book an event with a company, university, hotel etc., Cvent allows you to find venues in your chosen area. By checking off the ones you like, you are instantly emailing an event request to the ones in charge of holding events at those venues.
Image provided by: Cvent
Sourced: CventVideo
Curated: @KatherineNader, an online editor at arbitrage magazine, and the author of The Deadly Mark. She is a student of Biology, English, and Professional Writing at the University of Toronto.